30 Days of Pride!
June 2: Senior Airman Randy Phillips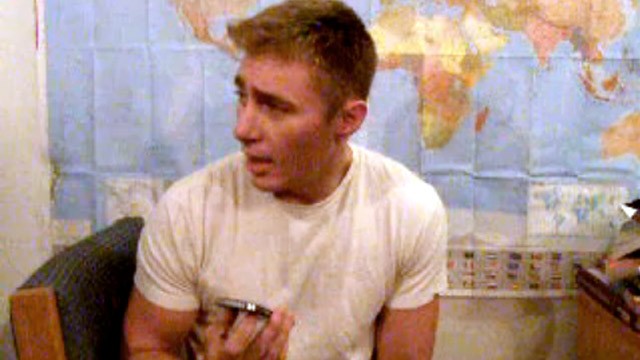 At 22 years old, Senior Airman Randy Phillips garnered international media attention when he recorded and released a YouTube video documenting coming out to his father via phone on the day of the repeal of "Don't Ask, Don't Tell." The video went viral and gave more than 6 million viewers a window into the lives of the brave LGBT patriots who had previously been forced to serve in silence.
Prior to that, under the YouTube account "AreYouSuprised," while stationed overseas in Southwest Asia and at Ramstein Air Base, Phillips had made videos discussing life under DADT. Without revealing his identity, he discussed the day-to-day struggles service members faced, and even recorded himself coming out to a fellow Airman, demonstrating to viewers that service members were accepting of the sexual orientation of their peers. On September 20, 2011, the day DADT was officially repealed, Phillips revealed his true identity for the first time.
Since publicly coming out, Phillips has dedicated his time to causes such as HIV/AIDS awareness, while still serving in the military. Riding a bike 545 miles from San Francisco to Los Angeles, Phillips raised money to support the services provided by the LA Gay and Lesbian Center and the San Francisco AIDS Foundation.
Phillips' selfless service, altruism and courage make him a leader and role model for LGBT service members around the world.